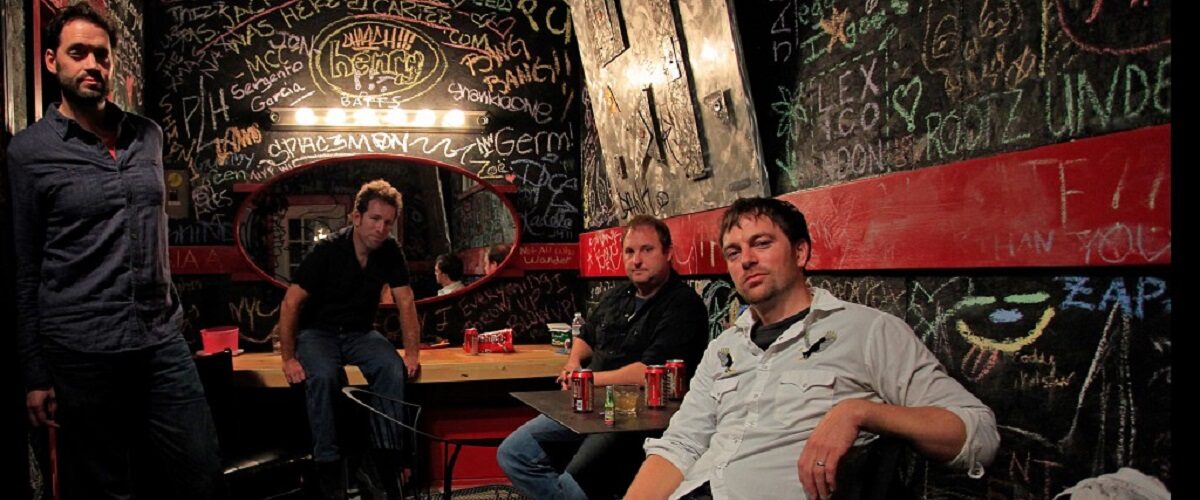 Solo cosas buenas pueden venir de una banda que se nombra a sí misma con el nombre de una compañía de tractores. Massy Ferguson, empapado de música americana clásica, se inclina más hacia el Rock que hacia el Country, con un sonido que fluye fácilmente en cualquier lugar.
No parece extraño que el grupo de Seattle, Massy Ferguson, tras 12 años como banda, esté en la posición en la que se encuentran. Obteniendo premios en Nashville, buenas críticas en la prensa nacional estadounidense y estuvo tocando junto a bandas como Everlast, Tim McGraw y The Liberteens el último año. La banda definitivamente se está reivindicando. Y, quizás finalmente, consiga diferenciarse de la compañía de tractores y cosechadoras que inspiró su nombre.
La banda ha realizado numerosas giras a lo largo de estos años, firmando en 2016 con At The Helm Records (Reino Unido). «Creo que finalmente llegamos al núcleo de quiénes éramos como banda. Mucho de eso tiene que ver con la experiencia en la escena británica. Desde ese ángulo, acabamos de afirmar que somos lo mejor que podemos hacer cuando hacemos lo que es más natural, y para nosotros esa es la Americana ruidosa, áspera».
El producto de esta experiencia en el Reino Unido fué «Run It Right Into the Wall» con (The Helm Records, 2016) un tipo diferente de disco de Rock Americana que se basó en las influencias de Tom Petty, Bruce Springsteen, Jay Farrar y Paul Westerberg, desde Minneapolis hasta Austin. En palabras del productor de WXPN Philadelphia, Bruce Warren, «estas son las más que convincentes raíces rockeras encabezadas por un vocalista convincente y memorable, Ethan Anderson». En otras palabras, este álbum és Massy Ferguson en su hábitat natural.
En septiembre de 2016, el álbum "Run It Right Into The Wall" se ubicó en el Top 50 de las listas de éxitos estadounidenses, impulsado por el sencillo «Gallipoli», que también se transmitió en varias emisoras de radio de todo el mundo, incluida la BBC Radio. El video single «Making It» se mostró a nivel nacional en el Huffington Post. Massy Ferguson fueron bien recibidos en Nashville como parte de los Premios de Música Americana 2016, en los que participaron Steve Earle, Robert Vincent, Martina McBride, Austin Lucas, Danni Nichols y The Bottle Rockets.
«Creo que no importa mucho que nos conozcan a nosotros como banda», dijo el cantante y bajista Ethan Anderson con una sonrisa. «Es probable que la gente aún se nos acerque después del concierto y diga 'Massy Ferguson … ¿sabes que es un tractor, verdad?'
Con nuevo vigor, estos rockeros tienen una nueva vida y lanzaron su último disco "Great Divides" en 2019 y tuvimos el privilegio de que estuvieron de gira por España presentando en primicia su trabajo en el mes de marzo de ese mismo año de la mano de Dwaves Events, realizando 11 conciertos por todo el territorio nacional.
«Su anterior álbum 'Run It Right Into the Wall' toca de manera sonora a los antihéroes, Replacements, Wilco, Son Volt y The Boss, pero como un homenaje más, nunca como una imitación. Tienen un sonido característico, y eso los hace únicos a Massy Ferguson «. -No depression-
«Massy Ferguson es el tipo de banda base del género Americana, hacen discos que están bellamente diseñados y son dignos de una audiencia más amplia». -Americana UK-
«Lo único que sé es que, la próxima vez que conduzca en una carretera abierta con las ventanillas bajadas, Run It Right Into the Wall de Massy Ferguson será la primera en mi lista de reproducción». -Elmore Magazine-
La banda ya se encuentra trabajando en un nuevo LP que tendremos el placer de disfrutar en directo sobre los escenarios españoles.
Total Page Visits: 1501 - Today Page Visits: 1