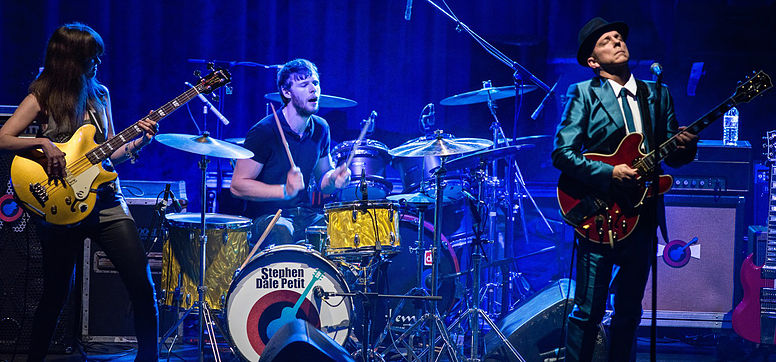 Es un autentico placer para Dwaves Events contar con artistas de la talla de Stephen Dale Petit entre sus filas. El artista nacido en California y residente en Reino Unido, tiene una larga trayectoria que se refleja en sus cinco discos editados.
Sus colaboradores musicales incluyen a los miembros de los Rolling Stones -Ronnie Wood y Mick Taylor-, Dr. John, Hubert Sumlin, Chris Barber, Dick Taylor de The Pretty Things, Patrick Carney y Max Middleton de The Black Keys.
Esta será su primera visita a nuestro país y según él mismo viene dispuesto a recoger un buen número de fans, de lo que estamos realmente convencidos. Su estilo a la guitarra fue descrito como «El fuego de Freddie King, el instinto de Jimmy Page y el alma de Eric Clapton»
Stephen Dale Petit es considerado el portavoz de la «New Blues Revolution» y viene presentando su nuevo trabajo '2020 Visions (2019)' durante el mes de septiembre de este año 2019 con un total de 13 actuaciones por la geografía peninsular.
Mas información del artista aquí.
Total Page Visits: 1118 - Today Page Visits: 2