A Rival Karma se le puede denominar Power-Dúo con mayúsculas, ya que poseen todos los talentos necesarios para ello. La banda afincada en Londres desprende una energía enorme en sus directos.
Este dúo incorpora elementos de mezcla, por un lado la herencia francesa y estadounidense de Martin (Voz y Guitarra) y la herencia italiana de Piergiorgio (Batería) en un tipo distintivo de rock alternativo que es rico en cultura y estilo.
Blues caliente, Stoner y Rock sureño, riffs asesinos, tambores y voces extremadamente dinámicas combinan la cantidad justa de dureza y suavidad melódica en sus temas.
Influencias de bandas como Queens of the Stone Age, Black keys, Gary Clark Jr, enriquecen ampliamente su sonido.
Estarán por vez primera en España presentando su trabajo entre el 18 de Febrero y el 1 de Marzo, realizando la no despreciable cifra de 12 conciertos por el territorio nacional.
Más información del artista aquí.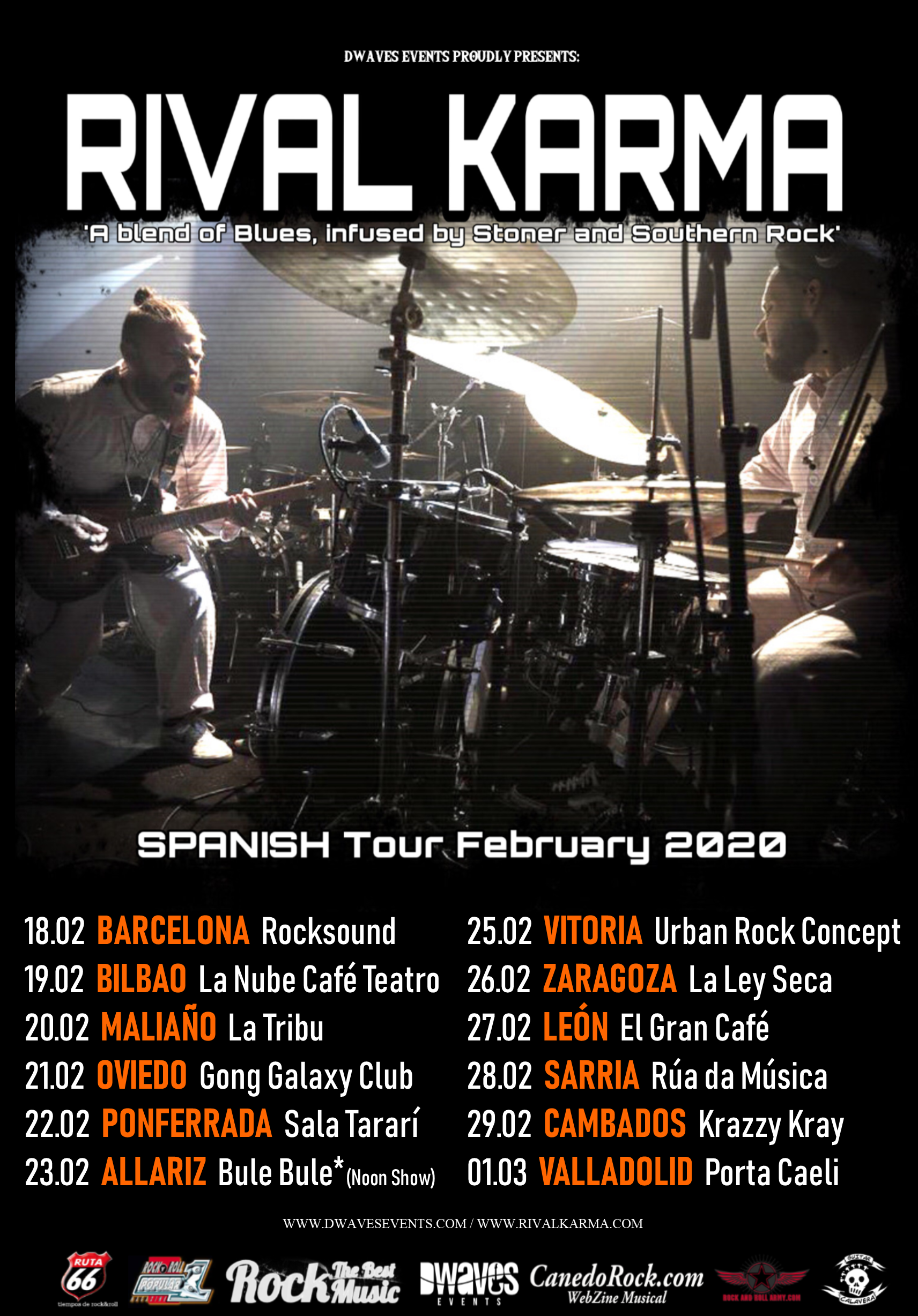 Total Page Visits: 1172 - Today Page Visits: 1