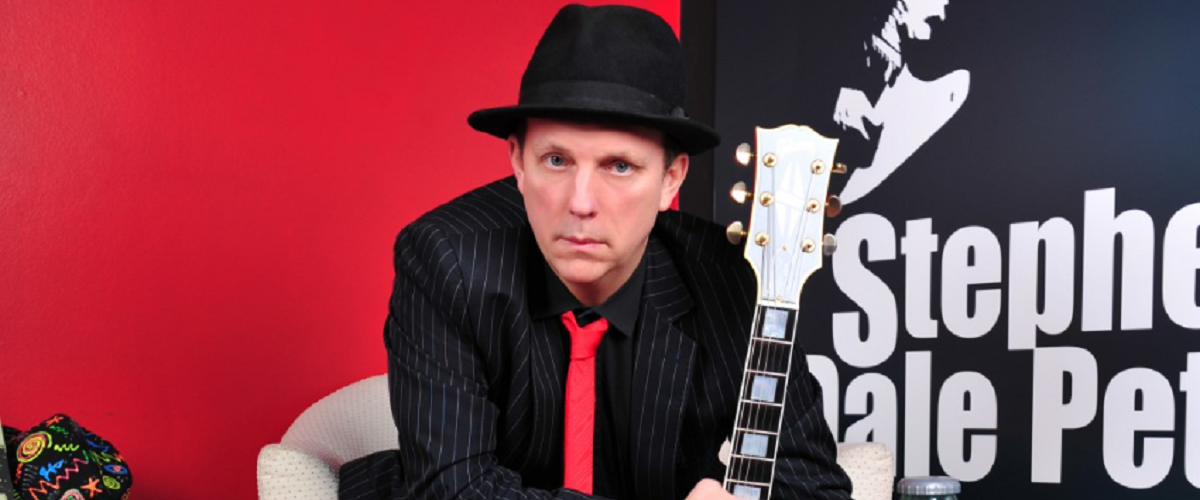 Stephen Dale Petit, es guitarrista, cantante, compositor y músico de New Blues nacido en California (Estados Unidos) y residente en Reino Unido.
La experiencia de la guitarra de Blues de Stephen Dale Petit comenzó a una edad temprana en California y después de atravesar la adicción, el alcoholismo, la falta de vivienda y su posterior recuperación, pasó de ser un simple intérprete en el metro de Londres a dar conferencias magistrales sobre música Blues en la universidad, y se convirtió en un conocido actor de teatro.
Stephen Dale Petit ha lanzado 5 álbumes, ha realizado numerosas giras por el Reino Unido y Europa, obteniendo un reconocimiento crítico, importantes ventas y una amplia difusión por radio. Sus colaboradores musicales incluyen a los miembros de los Rolling Stones -Ronnie Wood y Mick Taylor-, Dr. John, Hubert Sumlin, Chris Barber, Dick Taylor de The Pretty Things, Patrick Carney y Max Middleton de The Black Keys.
El estilo de Stephen Dale Petit, descrito por Classic Rock Magazine contiene «El fuego de Freddie King, el instinto de Jimmy Page y el alma de Eric Clapton» y movió al ex Rolling Stone Mick Taylor a comentar: «Tiene su propia versión única del Blues contemporáneo … Lo escuché hacer una gran versión en vivo de Freddie King, fue maravilloso. Todos sus álbumes son muy interesantes, merece un reconocimiento».
A mediados de la década de 1980, inspirado por el auge del Blues británico de las décadas de los 60' y 70', se mudó de California a Londres, y comenta: «La contribución británica al Blues es igual, en mi opinión, a lo que hizo Robert Johnson, Blind Lemon Jefferson … todos esos tipos hasta Muddy Waters. Creo que es una realidad que sin el boom del Blues británico la música (Blues) no tendría nada remotamente parecido al perfil que tiene».
Durante sus primeros años en el Reino Unido, realizó una gira durante un período de 9 meses con "Friends Band", junto a él mismo estaban Phil May de The Pretty Things, David Gilmour de Pink Floyd e Ian Stewart de The Rolling Stones. Durante este tiempo, se familiarizó con Eric Clapton con quien compartió actuaciones. Stephen Dale Petit cree que la influencia de Clapton en la guitarra y en el Blues es inmensa, y dice que Clapton construye «solos como un discurso bien escrito".
Stephen Dale Petit es considerado portavoz de la «New Blues Revolution».
Presenta una importante discografía: Guitararama (2008), The Crave (2010), BBC Sessions (2011), Stephen Dale Petit in High Voltage (2012), Cracking The Code (2013).
Estuvo en gira por España con su último álbum '2020 Visions (2019)' durante el mes de septiembre de 2019 con un total de 13 actuaciones por la geografía peninsular. Su siguiente gira programada para 2020 tuvo que ser cancelada. Ahora regresa en solitario en formato acústico en Noviembre de este 2021. Un auténtico lujo para los amantes del Blues Británico.
Total Page Visits: 1283 - Today Page Visits: 1