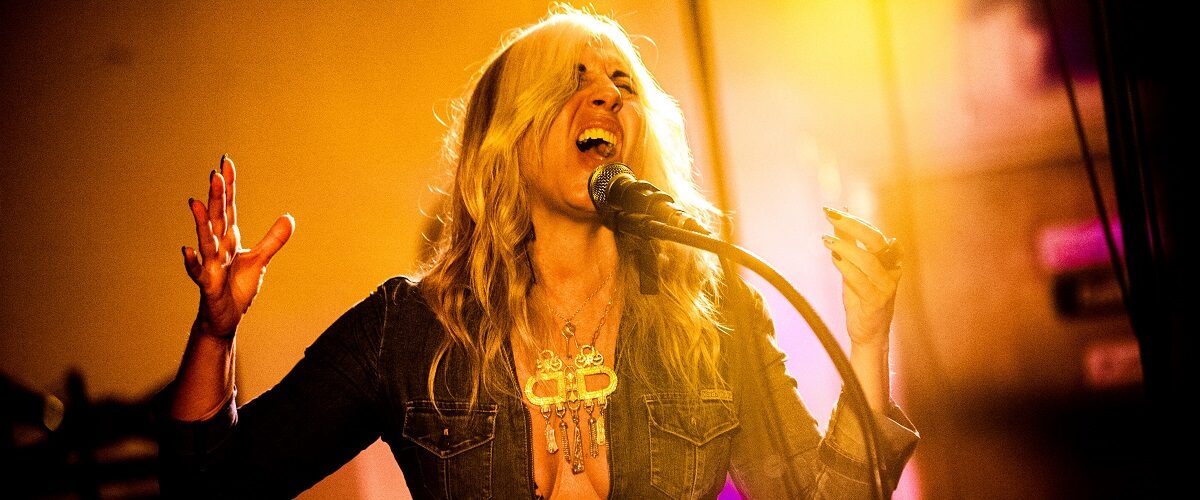 Eliza Neals, la cantante de Blues estadounidense es también compositora, productora, director de orquesta y pianista. Eliza canta con una pasión sobrenatural y a su vez con voz aterciopelada, prácticamente sin esfuerzo, llevando el timbre de su voz a nuevas alturas. Eliza ha conseguido entrenar su voz para llegar a ser sexy y amenazante.
Eliza Neals saltó a la fama mundial en el género Blues Roots con el lanzamiento de su álbum «Breaking and Entering», muy aclamado por la crítica músical. Eliza ha abierto espectáculos y actuado con muchos músicos importantes de la escena norteamericana, incluyendo a su mentor Barrett Strong Jr., George Clinton, The Four Tops, Walter Trout, Kenny Olson, Mike Zito, Tommy Castro, Poppa Chubby, Albert Castiglia, Micki Free, y Victor Wainwright.
Eliza Neals and The Narcotics es una combinación de un moderno Blues eléctrico, Rock psicodélico con un toque de Jam band y Southern Soul. Un cuadro de músicos increíbles han respaldado a Eliza Neals a lo largo de los años. Entre ellos está Howard Glazer, actualmente el guitarrista principal de la banda, Glazer es maestro a nivel internacional de Blues-Rock.
Sus composiciones originales han sido galardonadas con varios premios en los últimos años. Su anterior álbum, «10,000 Feet Below» terminó el año pasado en el puesto #14 en la lista de Blues-Rock y en el #41 de Blues. Los álbumes de Eliza han llegado al Top#25 y cinco de sus sencillos han estado entre los primeros puestos en Amazon e iTunes durante más de 3 meses.
La revista 'Blues Magazine UK' dice que Eliza está llamada a ser parte de la próxima generación de superestrellas del Blues. También la revista 'Blues Music Magazine' dice que comparte un estilo con Janis Joplin y Etta James, pero su tremendo talento hacen de Eliza superior y muy agradable.
Eliza Neals es capaz de cantar ardientes baladas de Blues eléctrico con una voz altísima, canalizando los espíritus del Blues y el Rock.
Sus últimos premios recibidos:
2018 Detroit Black Music Award "Blues Artist of the Year", 2016 Detroit Music Award "Outstanding Blues Recording", 2015 Detroit Music Award "Outstanding Blues Songwriter", 2013 Detroit Music Award "Outstanding Rock/Pop Songwriter", 2013 Detroit Music Award "Outstanding Blues/R&B Recording", 2013 Real Detroit's "Best of Detroit Blues Artist/Group", 2012 Detroit Music Award "Outstanding Blues Songwriter"
Eliza Neals and The Narcotics ya realizaron en 2016 y 2017 giras por Reino Unido, estuvieron por España por primera vez en gira el mes de noviembre de 2019 de la mano de Dwaves Events, realizando un total de 11 actuaciones. Presentaron su último trabajo 'Sweet or Mean', los amantes del Blues Rock están de enhorabuena, podrán disfrutar de una artista sin igual sobre los escenarios españoles.
Total Page Visits: 2151 - Today Page Visits: 1