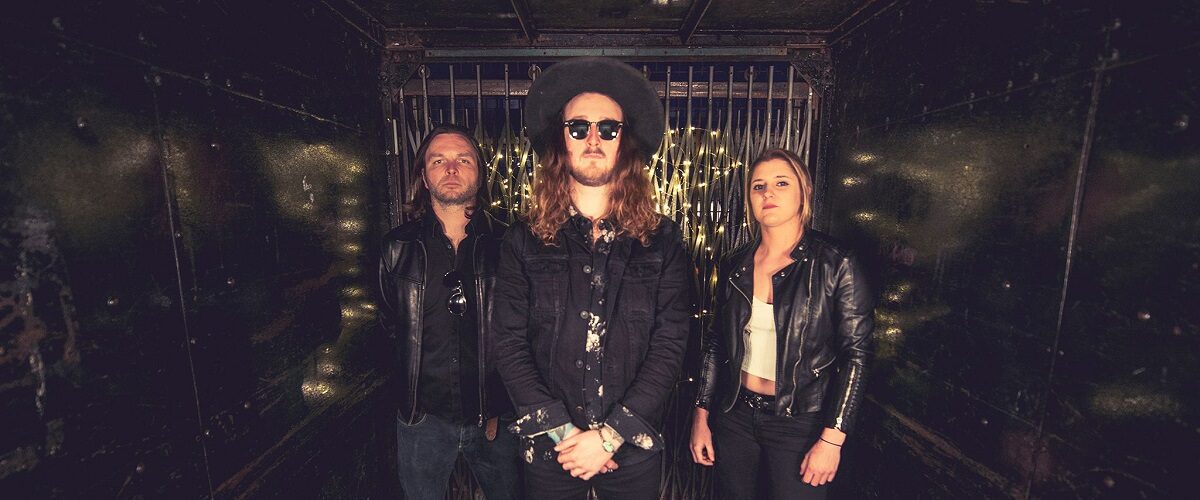 Ashley Sherlock es un cantante y compositor con sede en Manchester con inspiraciones en artistas como Jeff Buckley, Marcus King Band, The Cadillac Three, Gary Clark Jr y Chris Stapleton. Trabajando junto al productor Kenneth Nixon (Framing Hanley Fame) el material de Ashley Sherlock, registrado en Nashville, Tennessee, presenta una perspectiva moderna llena de los sonidos del sur profundo, combinando con su fantástico rango vocal y el estilo de escritura de sus canciones.
Después de varios años, y cientos de conciertos realizados como solista, Ashley Sherlock formó un trío de Blues Rock, The Ashley Sherlock Band. Una fantástica mezcla de Blues con melodías vocales en falsete y una sección rítmica dinámica crean un sonido único. Desde entonces, la banda ha recibido nominaciones para los UK Blues Awards, y apariciones en las listas de IBBA (Independent Blues Association), también realizó una gira por Reino Unido con artistas internacionales y aparece en algunas estaciones de radio más populares de su país.
Sus directos son pura diversión de principio a fin, Blues Rock con un contundente toque de Funk que acompañan a una gran sonrisa y un gran corazón del líder de la banda, martilleando algunos de los ritmos más dulces que jamás hayas escuchado.
Tan intrincado como Clapton, tan refinado como Jimmy Page, hay una forma sublime y jazzística en la que Ashley entreteje delicadamente su magia en los riffs explosivos, que son lo más destacado de su set en directo. Con una mezcla de blues fuera de lo normal entre CSNY, Little Feat, Rory Gallagher y Robert Cray.
Ashley sabe cómo sorprender a su público, combinado con su increíble habilidad vocal, se mueve en parte Paul Rodgers, en parte Ronnie James Dio, y girando entre el barítono y el falsete, con líricas cayendo sin esfuerzo sobre el micrófono.
La banda ha aparecido en los principales escenarios de festivales en todo el Reino Unido y han encabezado conciertos con entradas agotadas en todo el país. Ashley Sherlock fue finalista de 'Young Artist of the Year' en los recientes premios UKBF, y su nuevo EP 'If You're Listening' ha recibido difusión nacional e internacional siendo aclamado por la crítica. Han atraído el interés de los sellos discográficos, y con más conciertos y festivales a la vista, ¡el futuro parece brillante!
The Ashley Sherlock Band visitan España por primera vez de la mano de Dwaves Events, el próximo mes de Marzo de 2022, con un total de 12 conciertos a lo largo y ancho de la península. Para no perdérselo!
Total Page Visits: 240 - Today Page Visits: 1