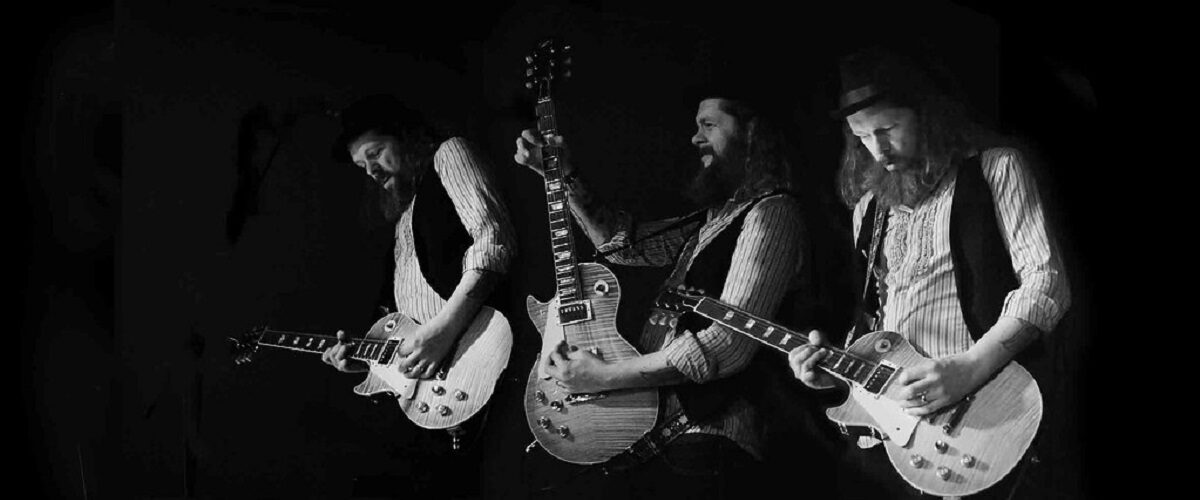 Mike Ross es un experimentado músico británico amante del Blues y las raíces profundas americanas. Su primer álbum en solitario, «Spindrift» estaba teñido de estilo americano y fue aclamado por la crítica en su lanzamiento, este revela un lado introspectivo de la composición de Mike Ross. Temas honestos y sureños como 'Stax', o con sensación de Soul como 'Lazy' y 'Do not Worry Baby, Just Call # 2' contrastan con otros más rebeldes como 'Ran Thru Here' y 'Been So Long'. El álbum lleva a los oyentes a un viaje aural y visceral del corazón de la leyenda estadounidense.
Su siguiente álbum, «Jenny's Place», cuenta con un conjunto más completo y más lleno de actuaciones. Las texturas aquí son más gruesas y nervudas, te encuentras rodando en la carretera con 'Dakota Red' y con el agonizante blues de 'Dark Dowder ' pasando a los coros y a la estructura melódica de próximo single 'Jenny (Sun Goes Down)' y sonido activo de 'The Big Picture' o 'Baby, I Love You'.
Este último álbum lanzado el 2 de marzo de 2018, reúne críticas y reseñas que coinciden en que "Jenny's Place" es un registro que define una carrera musical, descrito por alguno como «Esto es música moderna contemporánea, cruce y fusión de géneros » y por otros como «Un álbum clásico del siglo XXI lleno de alma del siglo XX».
El soporte y apoyo que recibe de prensa y radio es muy fuerte. Mike Ross está recibiendo continuamente invitaciones a emisoras de radio nacionales e internacionales (incluida una de Paul Jones en su programa BBC Radio 2), en particular temas como el último single 'Jenny (Sun Goes Down)', 'Dark Powder' y 'Coffeecan Telephone'.
Ha actuado en muchos espectáculos y festivales de Blues del Reino Unido, incluyendo The Broadstairs Blues Bash, Swanage Blues Festival, Bowness Bay Blues, Durham y el Festival de Blues Cleethorpes, sus tres apariciones en The Great British Rhythm & Blues Festival en Colne, Lancashire. Otros espectáculos notables incluyen Kent Bluesrockfest, «Space Blues Fest» con Troy Redfern y Jack Hutchinson en el Half Moon en Putney, tanto solo como con su banda completa en el The Blues Kitchen en Camden y muchos más.
Su calendario para 2018 y 2019 estuvo repleto de espectáculos fantásticos, giras en el Reino Unido, Rusia, España, los Países Bajos y el Benelux, Alemania y Escandinavia. Además, está reservado para muchos de los festivales de Blues más prestigiosos del Reino Unido del próximo año 2022.
Tanto sus dos giras españolas en Mayo 2018 y Junio 2019 y sus giras en solitario por Galicia en formato acústico fueron todo un éxito de la mano de Dwaves Events. En esta ocasión regresa de nuevo en formato acústico en el mes de octubre de 2021 tras el parón por la pandemia, presentando su último trabajo 'The Clovis Limit (Part One &Part Two)' y algún nuevo tema. Una visita de lujo que sin duda hará las delicias de los amantes del Blues más actual.
Total Page Visits: 1960 - Today Page Visits: 1